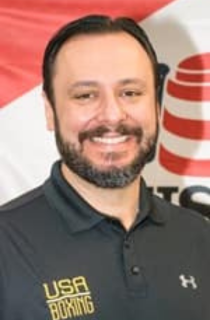 Personal Info
Known For
Guests, usa boxing national events & operations senior manager
Michael Campbell
Join me on Tuesday May 23rd at 8:30pm EST as we switch things up with a very special guest! We will be discussing the female USA Boxing Female Amateur side of the sport! We will be learning about how the amateur female games have changed and are coming along with growth over the last 10+ years! We will be joined by Mike Campbell the USA Boxing National Events & Operations Senior Manager talking about changes and growth over the last decade and a very big 1st Ever all Woman's Boxing Championship being held in Toledo Ohio in July! You don't want to miss all the great news and info about the amateur female boxing games! Set your reminders! See you there!
Profile
Country: Hometown: Colorado Springs, CO, Formerly from Houston, TX by way of Dale City, VA
Socials
My Media
You must be registered and approved as a boxer or promoter to upload content.
My Shows