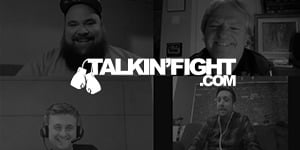 This channel is dedicated solely to the sport of boxing. Our weekly videos will feature the opinions of panellists discussing innovative fighters and great moments over the years, while also exploring challenges and the various new issues facing boxers, as well as a regularly updated library of clips in the Playlists section.
The panellists are a group of friends who each enjoy boxing, and talkin' fight on a regular basis. From time to time, special guests will provide our viewers with their own unique perspectives, whether specialized training tips and individual techniques or "up and coming" fighters and cities that are a hotbed of undiscovered talent.
We look forward to your feedback in the Comments section and feel free to contact us via email if you have questions or suggestions, and if you subscribe – and we hope you will – please click on the adjacent Bell icon to receive a notification when we upload a fresh piece of content.